On behalf of our Flag Officers and Committee, I would like to welcome you to the AIB DBSC 2021 season.
I am honoured to have taken up the position of Commodore at our AGM in December and I will do my best to play my part in ensuring that DBSC continues to provide top quality racing for all of you.  We are extremely fortunate to have a great committee who work hard on your behalf to maintain the marks, ribs and committee boats, liaise with class captains, manage patrol crews, results, Covid-19 protocols, and many other activities that go on behind the scenes in order to deliver to you competitive, fun and safe racing.
We are also very fortunate to have such an experienced team of race officers led by our Director of Racing Jack Roy, our Principal Race Officer Ed Totterdell and our team of highly qualified race officers who are busy finalising our 2021 racing programme.
Our Race Officers work with our 50-strong team of dedicated volunteers, to provide you with top-class racing over 8 separate courses on 4 days of the week during our summer season. In recognition of their outstanding commitment during the 2020 season, we awarded our entire team of volunteers the DBSC Viking award 'for Outstanding Contribution'.  We hope to be able to present this award as well as the rest of our prizes to 2020 prize winners once restrictions allow.
Unfortunately, our two 2020/21 winter series, the Turkey Shoot and the Spring Chicken, fell victim to Covid-19 but we look forward to their return next winter.
Last summer we held as many races as possible after a late start, and we received great feedback from you all about our July to mid-September racing. The introduction of committee boat starts for keelboats on Tuesdays (similar to Thursdays) was welcomed by many of you and Tuesday numbers were well up on previous seasons. We plan to repeat that format this season as we have taken the difficult decision not to put the hut in place due to Covid-19 – we look forward to its return in 2022.
Whereas keelboat entries were down last year, we had a huge increase in dinghy numbers, especially in the Laser class, and the dinghies enjoyed exciting racing in the harbour on Tuesdays and Saturdays.
2021 got off to a great start when DBSC was awarded the Mitsubishi Sailing Club of the Year 2021. We are delighted with this award, which DBSC has won on just one other occasion in 2007.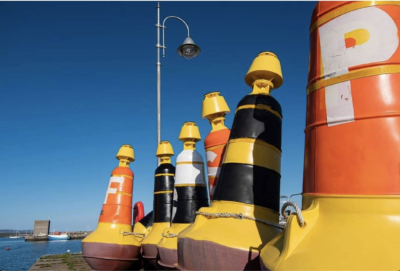 As I finalise this article in mid-March, our marks are being prepared for deployment in time for our first scheduled race of the season on April 24th. Our marks are just part of the fixed costs that we incur each season regardless of the number of entries. Other fixed costs include rib and committee boat maintenance, berthing fees, storage fees, hut maintenance and many others. Despite our generous sponsorship deal with AIB Private Banking for which we are extremely grateful, there is continued pressure on our finances and we continuously endeavour to reduce costs where possible.
The clubs have planned lift-in on the weekend of April 10th, Irish Sailing is working hard to get racing approved in level 3, and we'll be ready for the off as soon as Government restrictions allow. I'm sure you're as anxious to get sailing as we are.
We thank our title sponsor AIB Private Banking, and our various supporters, for their continued and much appreciated involvement with DBSC. We are extremely grateful to have them all on board. We also thank the waterfront clubs for their cooperation last season and look forward to working with them again this season.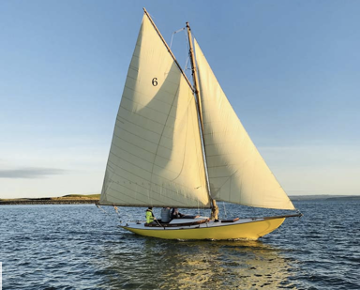 We welcome back the classic Dublin Bay 21 Footers – it will be great to see them returning to their home in Dublin Bay.   
Finally, we wish all of our members a most enjoyable sailing season and look forward to seeing you on the water shortly.
Ann Kirwan, Commodore