Dublin Bay Sailing Club welcomes exciting new sponsorship with AIB Private Banking
Our online live panel discussion was held on 12th November, 2020
Watch a recording of the event below
"Stories of resilience from Irish Professional sailors…on and off the water"
Sports psychology has traditionally been viewed as only having application to high performance or professional sports. However, many of the techniques in sport psychology have just as much relevance for recreational athletes and can be applied to our personal and professional lives. We will hear from these professional sailors about their approach to sports psychology and how resilience forms an essential part of this.
Fergal Keane of RTE's Seascapes chatted with four of Ireland's top professional sailors:
---
Annalise Murphy Olympic Silver Medallist
Rio 2016 silver medallist Annalise Murphy is nominated in the Laser Radial to compete at the Tokyo Olympics in 2021.
Annalise Murphy competed at the 2012 Summer Olympics in the Women's Laser Radial class, she finished in 4th, her personal best at a world-class regatta.
Annalise won her first major medal at an international event when she won gold at the 2013 European Sailing Championship. On 16 August 2016, she went on to win the silver medal in the Laser Radial at the 2016 Summer Olympics In December 2016, she was honoured as the Irish Times/Sport Ireland 2016 Sportswoman of the Year
Annalise was a crew member on 'Turn the Tide on Plastic' in the 2017/2018 Volvo Ocean Race.
---
Damian Foxall, six-time Volvo Ocean veteran and Ocean Sustainability advocate
https://damianfoxall.myportfolio.com/
Damian Foxall has competed in ten round-the-world races including four 1st place wins.

In 2008 he won the Double-handed non-stop round-the-world Barcelona World Race, with Jean Pierre Dick on Virbac

He has competed in 6 Volvo Ocean races with a win in 2011 with Team Groupama

And an outright round the World Record circumnavigation in 2004 with Steve Fossett

In 1997 Damian became the first non-French entry to win the rookie class in the Single-handed offshore race – La Solitaire du Figaro, he went on to confirm his success in 1998-1999 with a leg win, before changing to the ORMA 60` Trimaran class.

Over the last ten years Damian has been focusing on the implementation of sustainability within our sport and is currently Sustainability program manager for the 11th Hour Racing team entered in The Ocean Race.
---
Tom Dolan, Figaro Solo Sailor
https://tomdolanracing.com/en/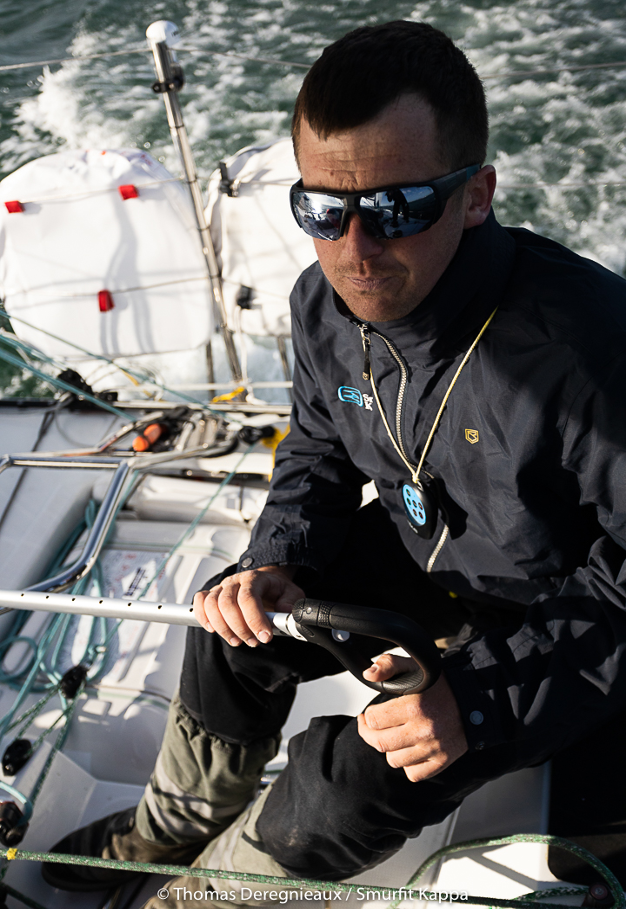 Tom Dolan is a professional sailor, based in France, who competes in the Figaro Class.

He has competed in 3 Solitaire Du Figaro on his boat "Smurfit Kappa". The Solitaire du Figaro lasts just over three weeks and is made up of four races totalling 1800 miles: it is considered to be the most competitive offshore race in the world. The boats are all identical meaning the skipper makes the difference.

Tom finished in 5th place in 2020 and only 4 places behind Armel Le Cleac'h who was the winner of the 2016/2017 Vendée Globe. Tom is preparing to compete in the 2024 Olympics games where double handed offshore sailing will be a medal event for the first time.
---
Dr. Kate Kirby, Sports Psychologist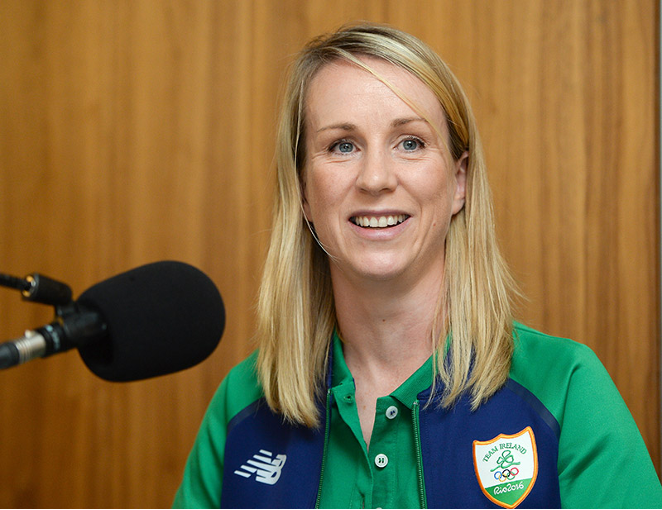 www.katekirby.ie and @sportpsychkate
Dr. Kate Kirby has worked in high-performance sport for over 15 years and has been the consultant sport psychologist to multiple Olympic, World, and European medallists. She attended the London 2012 and Rio 2016 Games as a member of Annalise Murphy's support team. In 2019 she was appointed as the lead psychologist of the Irish Olympic team for Tokyo 2020.
---
We hope you can join DBSC in launching our sponsorship with AIB. This will be an exciting event, to hear how participants use sports psychology techniques and resilience in shaping their professional and personal lives.
Attendees can join using any device, questions and comments during the live talk are welcome and will be answered by the participants at the end.
Please see a recording of this event here